I took the Exam DP-420: Designing and Implementing Cloud-Native Applications Using Microsoft Azure Cosmos DB yesterday and passed it. So I've added a new badge to the Certifications page.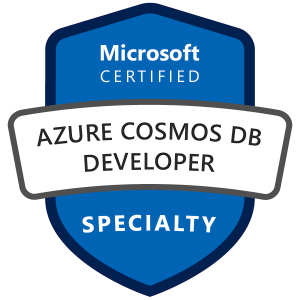 Allright…so what's next? Good question. I'm supposed to be rolling on to a project at work so that's going to curtail my free time to chase these certifications. Here's some ideas:
Got another idea? Let me know.