Passed DP-900: Microsoft Azure Data Fundamentals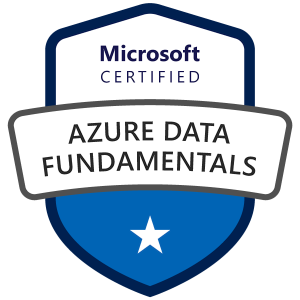 Found about a week's worth of time to prep and take the DP-900: Microsoft Azure Data Fundamentals. Having passed it, I can now say I'm Microsoft Certified: Azure Data Fundamentals. This was one of the easier exams I've taken. Probably because I took the DP-203: Data Engineering on Microsoft Azure in the past and I took more time to prep for that one.
If you're looking to start taking Azure certification exams, this is a good first one to do to get a feel for how the exam process works, etc.
So what's next? Given that I'm on the bench currently and I have more time to dedicate to prepping for another certification; AWS Certified Cloud Practitioner. I'll have to take a deeper look into what that exam entails on Monday.